Press Release: Storm Sector Delivers Artwork for I-4 New Highway Digital Billboards
Published: Dec 24, 2014 By: StormSector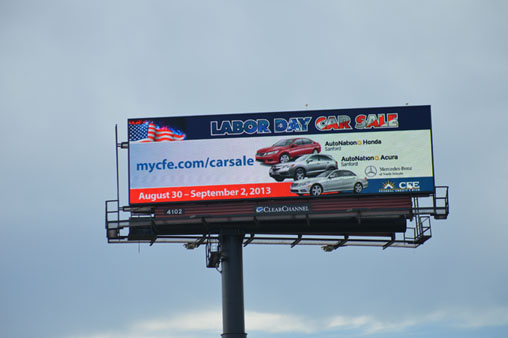 Digital highway billboard advertisements are just one of many options to get noticed. The Orlando area receives approximately 51 million tourists each year. A portion of this traffic will pass through major highways in the Central Florida area, including the I-4 highway system. We worked with a couple of local clients to get them high visibility digital artwork that will display on the new I-4 and Lee Road digital billboard system.
Storm Sector has been working with diverse clients to deliver many different kinds of advertising art. We've made flyers, posters, and restaurant menus. Digital media is a must to connect with customers. Most people will find you via the internet. We most recently delivered specialized digital artwork for CBS highway LED billboards promoting local businesses.
This is an awesome form of advertising that's popping up all over the place. We recently worked with CBS to get them artwork for new billboards that went up this month along I-4 in Florida. The billboards are driven by light-emitting diode (LED) technology. Basically, this is a huge video display that cycles through advertisements that are very bright, whether you see it at day or night. At 14 feet tall by 50 feet wide, the digital signs are an effective marketing tool that might be great for various local businesses.
Contact us if you're interested in digital artwork for a highway billboard.