Digital Media Solutions
We offer awesome digital media creation services, including graphic design, digital photography, video production, restaurant menus design, highway billboard design, brand artwork, photo repair, property, underwater, and aerial photography services. Storm Sector uses advanced graphic production hardware and software to deliver high-quality, sharp, effective results. Check out some of the things we can do for you!
---
Digital Photography
Storm Sector offers commercial digital photography services. We can get great pictures of your product, service, meeting, corporate property, restaurant, food, electronics, or other industries. Need professional portraits for your music or acting career? How about restaurants that introduce new menu items - get professional pictures and show them off to potential customers on your social media accounts. We capture high-resolution professional photographs and can also edit existing (repair) damaged photos. A great photo can be make into an advertisement, infographic, banner, or other form of artwork. We do that too! Our rates are very affordable and we offer full digital photography services: studio, on-site, indoors, outdoors, underwater, aerial, and more.
*We do not offer personal (non-commercial) wedding photography services.
Graphic Design Services
We create digital graphics that are great for: vinyl banners, highway billboards, restaurant menus, online marketing campaigns, animated web commercials, and website artwork. For example, highway billboards and restaurant menus require certain expertise so they appear correctly to customers. Great graphics will get attention, tell a story, complement an existing layout, or rebrand your image. We electronically deliver all graphic design artwork so there's no waiting for it to appear in the mail*. We use industry standard photo manipulation software and hardware to create high-quality artwork, custom for your business, organization, school, agency, or even for individual (private) clients. Talk to us today and see what we can do for you.
Video Production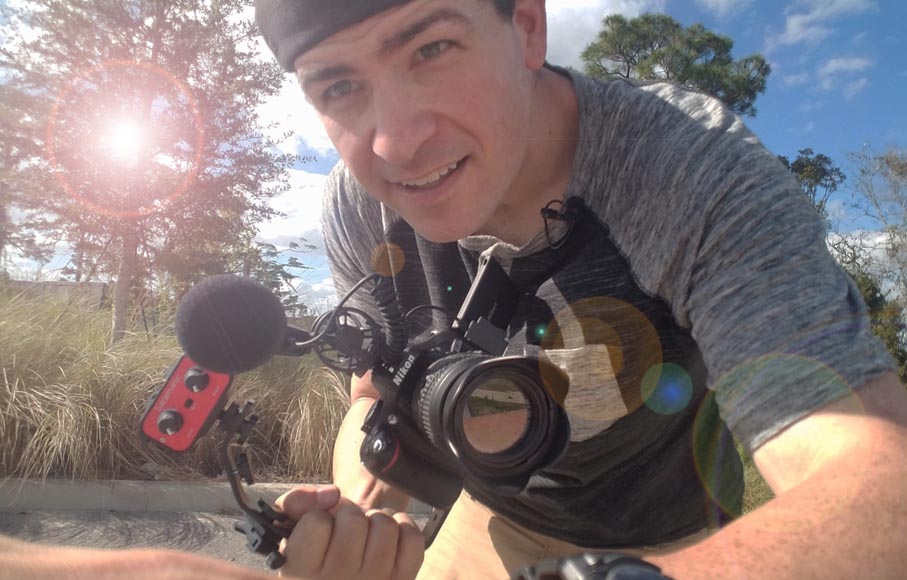 We can capture video for your business or organization. Our equipment includes underwater, aerial, and stunt capture capability. We capture footage in either 720p, 1080p, or 4K resolutions. Need a helicopter or airplane to shoot video for you? Want underwater video? We do that too! We can capture, edit, and publish your video projects. A video can help your business communicate with potential customers, train employees, and entertain. It's never been easier to make a commercial, training video, or even full length movie as an independent filmmaker. We offer some of the best competitive rates and cutting-edge gear.
More Information
All products delivered electronically unless otherwise specified. Copyright information determined upon project discussion and contract details. Services available by the project, hour, day, or event flat fee. We reserve the right to deny any client service(s). Logo and slogan creation subject to trademark registration search before issuing to client.
Contact us for more information about products or services.