Storm Sector's seeking undergraduate and graduate student web developer and graphic designers
Nov 04, 2017
StormSector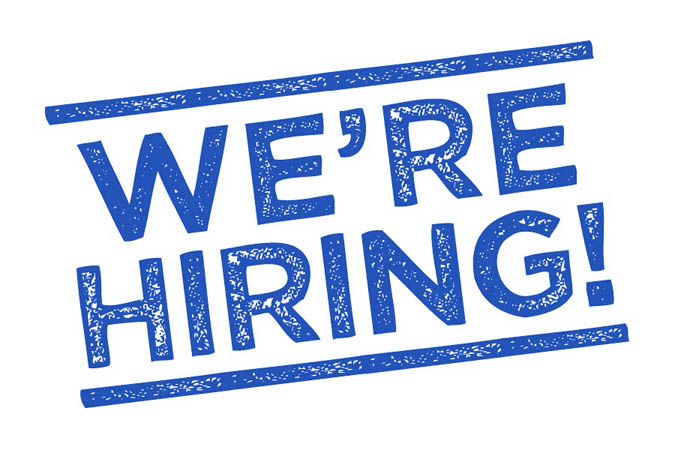 Job Title: Web developer/graphic designer
Job Vacancy Period October 1, 2017 – April 1, 2018
Storm Sector, LLC is seeking a qualified entry-level web developer/graphic designer. This is a remote position with the opportunity to work from home 90% of the time. The ideal candidate would be an undergraduate or graduate student with demonstrated knowledge in HTML, CSS, PHP, and various graphic design abilities. Paid and internship positions are possible, depending on experience.
Requirements
-All applicants must be US Citizens at least 18 years of age or older. Storm Sector, LLC welcomes all qualified candidates to apply for this position. We will review your knowledge, skills, and abilities to determine if you're a good fit. You must supply official documentation that proves your identity, if you are selected to proceed with an interview.
-All applicants must pass a criminal background check
-All applicants must have a high speed home internet connection with a working desktop/laptop and have a firewall and antivirus software installed to it
-All applicants must sign a nondisclosure agreement before using our server systems
-Demonstrated subject matter expertise as demonstrated by transcripts, web development/graphic design examples, and or professional reference recommendations
-Demonstrated successful student that maintained a GPA of 3.0 or higher overall
-Demonstrated basic to middle-level knowledge of HTML, CSS, PHP, XML, graphic design software, word processing, digital image manipulation, wire frame brainstorming, responsive design, and secure web development techniques. E-commerce programming and design experience is a plus.
-A major in a science or technology field. Examples can include: computer science, software development, graphic design, information technology, computer engineering, web development, etc. Your major must be indicated on your official college transcript(s).
Priority will be given to candidates with advanced degrees and/or experience in web design and development, particularly for those with sufficient portfolios and professional references.
Benefits
-Possibility of college credit in select cases with approval/written agreement from your college or university program
-List us on your Resume to develop your career path
-Network with other science and tech people
-Get valuable programming and design experience
-Both paid and internship positions are available
-Simple 1099-based independent contractor pay (for paid positions), which is paid biweekly
-Pay rate is contracted, based on experience and education, for paid positions
-Great for students that wish to supplement their income with potential for extra money
-Flexible working schedule
-Paid positions eligible for hourly and project-based pay
-Possible cash and gift bonuses for progressive work, high-quality, great speed, organization, and graphic design skills
Ability to work from home (remote/online)
-Possible expenses paid for advanced programmer/designers. We reserve the right to promote select people, increase pay, pay for travel, training, computer, and other expenses, as an added benefit for select programmer/designers.
To Apply
To expedite the application process, send us your resume, and a cover letter explaining why you think you're a good fit for this opening with at least 3 professional references in it to stormsector@gmail.com. Professional references may include previous/current job managers, professors, teachers, etc. If you have a website or blog, please provide us a link to it. If you have programming/design experience, we would also like to see a link to examples of your writing (provide links). Documents sent to us must be in either Microsoft Word or PDF file format. No other document types will be accepted. No calls or other methods of submission will be accepted. You may also submit your unofficial transcripts that meet/exceed the above requirements. Until you are officially selected for an interview, we do not require any further information. Please allow ample time for any responses.