---
Storm Sector Company
We offer very unique imagination, talent, and technical expertise that can get you maximum results. Storm Sector, LLC specializes in digital media, content management, online marketing, ICT consulting, news, and web development services. Our firm serves enterprise, small business, government, military, non-profit, and personal (non-business) clients. We also offer remote support (telecommute) resources and welcome international customers.
---
Company Background
Storm Sector, LLC is one of the most unique digital media and technology consulting firms in the world. Our clients include restaurants, organizations, skaters, pilots, schools, to individuals that need help with personal blogs. The pace of technology advancements and requirement for web presence means having a resource like our company at your fingertips is now more critical than ever.
We're constantly growing, upgrading, and exceeding industry standards. In May of 2017, after acquiring Emera Media, Inc. (2012-2017), we launched our commercial Storm Sector website. Our company is a result of realizing there's a significant market for customers with unique technical needs, especially when dealing with complex technologies, hardware, software, servers, networks, and social media. We primarily focus on digital (completely online/remote) service delivery, which means we can accept clients from anywhere. Business and organizations of all sizes rely on information technology. We offer some of the best expertise at the lowest rates.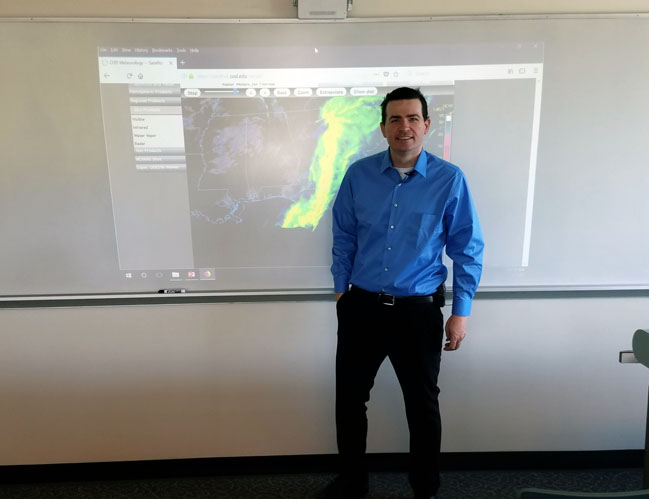 StormSector.com was originally founded in 2003 by Ben Alonzo, a science and tech expert. Alonzo is currently President and Director of Storm Sector, LLC. He's a scientist, professor, and author with a passion for everything science and technology. His background includes over ten years of experience with some of the largest names in tech, including IBM, Intuit, and CBS. His expertise includes computer programming, server and network engineering, wireless communications, higher education, science, healthcare, photography, desktop systems, information security, and web development. He has a BS and MS in geoscience and a MS in health. You might have read some of his articles online about a range of today's industry trends.
Our company and its name are unique. A storm is a disturbance in the atmosphere marked by heavy rain, hail, high winds, and is often described as thrilling, captivating, and having a lasting effect on anything surrounding it and everyone that gets to see one. Sector is both a technical term for computer hardware, a section of industry, and a location where something occurs. Put these two terms together and you have a perfect company name that's inline with today's science and technology storm. Storm Sector is ready to meet the demands of future digital media technology, content production and management, internet security, marketing, and graphic design. We are also in the process of transitioning our previous company (Emera Media, Inc.) to the new Storm Sector, LLC. This means exciting and unique new opportunities for our current and future clients.
Industry Standard Expertise
We utilize the latest industry standard expertise, equipment, and software to deliver high-quality service to our clients. In addition, our staff are highly educated, professionally certified, with years of hands-on experience. We also believe that the best work also comes from someone that enjoys their job. Most of our staff members continue with their work in the form of related hobbies. They love what they do and look forward to making a difference with our clients. What challenge do you have for us?
The best experience comes from diverse experience. Our clients run the gamut of industries. We've worked with governments, schools, private (individuals), restaurants, small businesses, Fortune 500 companies, and international clients. Each project has its own challenges, which we value and learn from. We also continue to expand our expertise, as technology advances and the market develops newer needs.
Clients Love Storm Sector
We've worked with hundreds of clients over the past few years. Some of our clients include news media, fast food, restaurants, electronics manufacturers, distributors, and more. Nearly all of our clients continue their relationship with us because of our fast service, diverse expertise, helpfulness, and affordability. We welcome small and large clients from any industry.
Maximize Investment & Affordable Choice
We often offer lower prices than most competitors because we are able to work faster and smarter with more resources, less middle man interventions, and extensive industry experience in more than one single specialty area.
Our mission is to maximize your investment. Successful businesses require efficient technology resources. We work with clients to make sure they get quality science and technology services with efficiency, redundancy, compatibility, security, and longevity in mind. Our media services also ensure you get more attention, a better user experience, faster load times for websites, cross-capability for browsers, great graphics, and search engine friendly coding.
Feel free to contact us with your questions or requests. We look forward to working with you.